5 Things to Include in a Fire Damage Estimate
5/16/2022 (Permalink)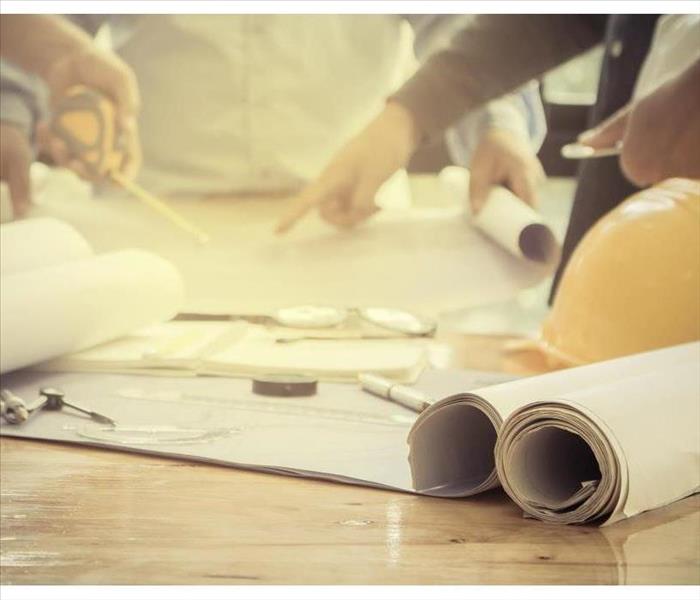 After a fire it is crucial to take the time to properly assess all the damage that has occurred in order to get a fair restoration estimate.
5 Factors To Consider When Estimating Fire Damage
If you were the victim of a fire at your business in Sumner, WA, you know how overwhelming the aftermath can be. But it's crucial to take the time to adequately assess all of the damage that occurred to get a fair restoration estimate. Here are five things to include in a claim.
1. Restoration Costs
Fire isn't the only element that can cause damage to your business during a fire. Water used during firefighting can also cause damage. An emergency restoration service can be on-site to assess all the damage and outline a plan to clean and restore your space as soon as the building is deemed safe.
2. Board Up Services
Windows often break during a fire, and doors may be damaged. Your restoration estimate can include the costs of board-up services. Tarps might also be used to keep water off of damaged roofs in the event of rain.
3. Debris Cleanup
One often forgotten side effect of a commercial fire is the amount of debris left behind. All damaged materials have to be thrown away, and the lot must be cleaned before you can begin to rebuild. A debris cleanup service does the work, removes the trash, and disposes of it responsibly.
4. Storage Costs
If you had a functional sprinkler system in your building, some of your belongings are likely salvageable. After the restoration process is completed and everything is clean, you'll need a place to store office furniture, product, and equipment while your building is repaired or rebuilt.
5. Repairs After Fire Damage
Results of fire damage look different for different businesses. A business in an older building might suffer more damage that needs heavy repairs than one in a newer building. Repair costs can be included in your claim.
When you file a claim with your insurance company after a fire, it's vital to have an estimate covering every aspect of getting you back to work so that you aren't stuck with steep bills later.